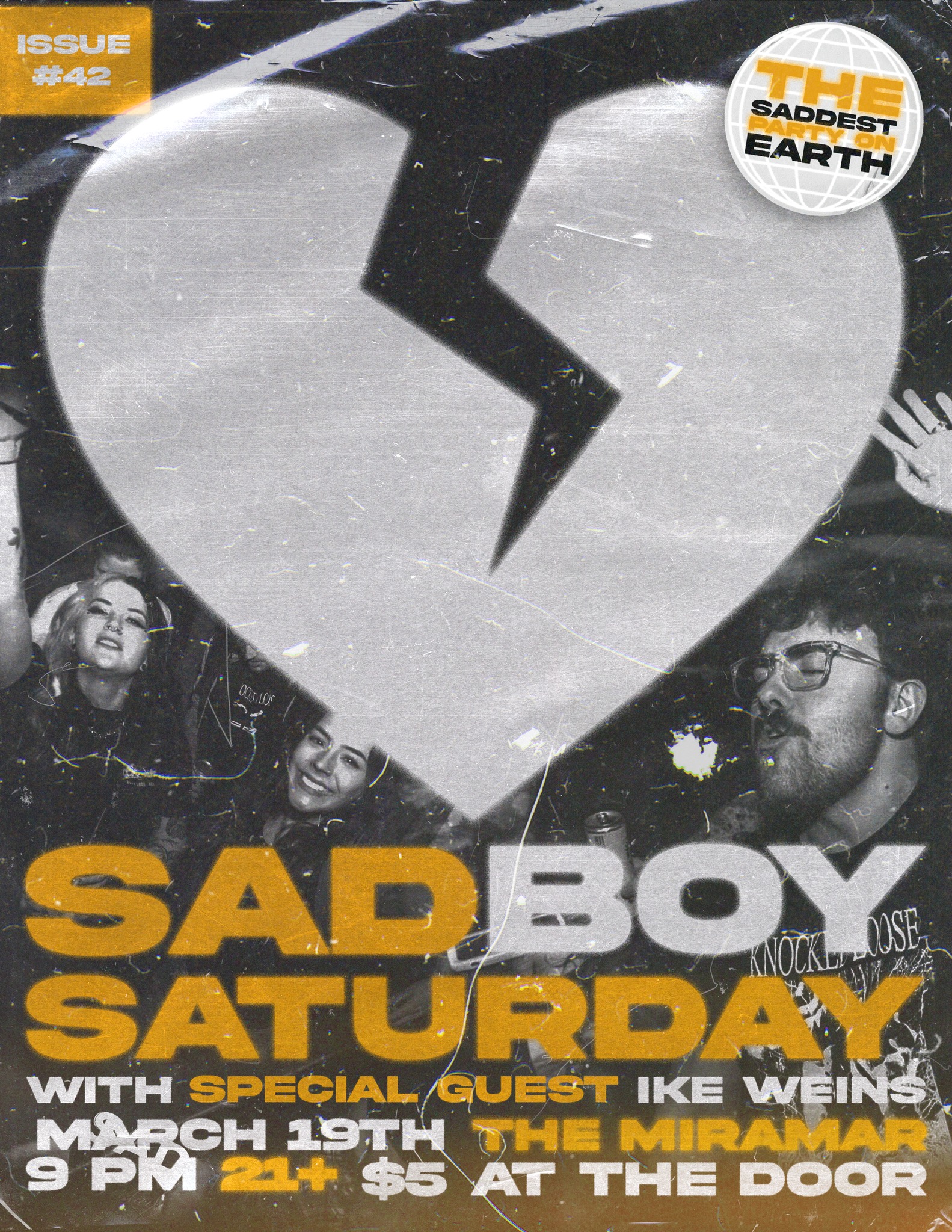 Sad Boy Saturday 42
We've been at this for 5 years! Can you believe it?! Nothing can stop the sad!
Sammie will be pulling out the cream of the crop of the best emo music you've ever experienced!
We're also excited to have our pal Ike coming to join us for a spin!
$5 21+ Be Respectful – If you have flu like symptoms sit this one out.